10 things CARE PROVIDERS need to know now: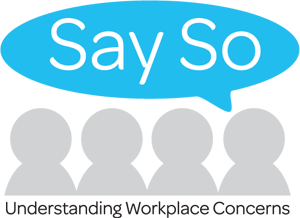 Your staff know more about active risk issues in the workplace than you do - Serious Case Reviews, investigations, research and experience consistently tell us this
Your staff would tell you about more risks if they felt comfortable to do so
The CPS have resources to prosecute 250 care staff per year but you can deter deliberate abuse.
1000 criminal allegations are made against care staff each year – you can do more to prevent this happening to your staff
Care homes stand to lose over £300k if they are graded inadequate – some even close – you can do more to prevent this
Removing a bullying culture amongst staff improves performance
You are getting distorted information about risk and performance because your communications culture is not the best it can be – you can improve
Peer checking and reporting is normal in safety critical industries – you can create the right culture within your organization for staff to embrace peer support
Demonstrating you put your clients' safety first improves your company's reputation – time after time this is what your service users and their families say they want
CQC assessments of leadership/governance and safe care are impacted positively by a good process for staff to report workplace concerns
You can learn which 'bolt on' service can help you with all the above issues and more - go to www.say-so.co.uk or email info@say-so.co.uk
Reject pessimism and cynicism - have confidence in the skills and capabilities of your own management and staff.
CHANGE IS HAPPENING – BE ONE OF THE LEADERS NOT A FOLLOWER – IT MAKES GOOD BUSINESS SENSE!
Help us stop incidents like these highlighted in the below links and replace the bad news with the good news of how wonderful the vast majority of care professionals are!!
https://www.telegraph.co.uk/science/2018/03/21/abuse-neglect-present-nine-10-care-homes-survey-shows/
Shaun Keep and Paul Adams
Founding Directors
Say So Ltd