Who
we are
Shaun Keep
Founder and Co-director
Shaun is a public protection professional who has served as a detective in the Metropolitan Police for over 30 years. He has specialised in the fields of child protection, anti-corruption and homicide investigations. He has worked for other law enforcement agencies and large organisations advising and reviewing their policies and investigations into offences against the vulnerable.
Shaun has recently been contracted to Surrey Police assisting to build their investigation performance in the area of 'Public Protection' cases and this has opened his eyes on a national level to the extent of allegations of abuse against vulnerable adults. Shaun's personal experience of the care sector has been entirely positive with his mother receiving almost 10 years of good quality domiciliary care, sheltered accommodation care and finally nursing home care. Shaun believes this should be the norm.
Paul Adams
Founder and Co-director
Paul is a safeguarding professional having spent 30 years in the Metropolitan Police as a career detective specialising in major crime Investigation. Specialist skills include interview techniques around suspects, witnesses, vulnerable adults and children. The managements and tasking of sensitive intelligence has also been a consistent part of his detective career. More recently since retirement he has worked for National Crime Agency under the CEOP command (Child Exploitation & online Protection) and Surrey Police reviewing safeguarding and public protection policies and investigations around vulnerable children and vulnerable adults. Paul has also been an approved foster carer to young children in Berkshire since 2012, whilst running his own children's charity to try and improve the future wellbeing and development of children who find themselves in care.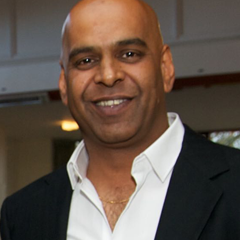 Vik Maharaj
Finance and Development Director
Originally from a sales background Vik is a successful entrepreneur with a special eye for detail and finance. He moved into logistics back in 1994 and carried out a successful management buyout back in 2003 and today owns and runs a large successful transport company over at Heathrow.
Vik has also successfully invested in the hospitality industry establishing from scratch one of the best known hospitality venues in Windsor called the "Boom Bar" for events parties and functions. With his natural aptitude for business he has fast become a valued member of the team and his ability to make the right strategic business development decisions has been very valuable.
With a real interest in fair treatment generally throughout his own organisations, Say So impressed him so much that it was a very easy decision to become part of the senior team.
"This is amazing and I can't see how anyone can afford not to have it".
Recognising the adaptability of the product Vik is helping to bring Say So to a number of various businesses both in and outside the care sector.
Vik also plays a large part in Paul's children's charity that supports foster children with educational and sporting bursary's and has dedicated a lot of time to the cause in taking part in the various fund raising events and strategic decision making.
Jessica Adams BSc
Head of Media Communications and Culture.
Jessica is a recent graduate of Oxford Brookes University specialising in Sport Coaching and Communication and Media. Jessica has a diverse range of academic experience having completed a year of her degree in Australia. Jessica is also passionate about supporting the vulnerable and has been a big supporter of a local childrens charity that provides bursarys for fostered children. Her knowledge and experience in relation to the Charity branding/ logo and media exposure has been invaluable helping to develop Power of Parenting childrens charity "POP" as it is known with a strap line of "life as it should be" for children in care.
Working as an au pair provided hands on care experience learning about the varying opportunities for young people. Her commitment to the children has provided her with a further understanding of what it means to be treated fairly and with dignity and respect whatever your background.
Jessica's experience in Communication Media and Culture provides her with a vast amount of knowledge regarding socioeconomic circumstances, fair treatment and inclusivity. In the course of her degree she focused on branding and marketing and looks to use this knowledge within Say So to help reach a wider audience, promote the "Say So" brand an ultimately help the company to make a significant difference in the care industry.
Jessica is a very welcome new member of the Say So team.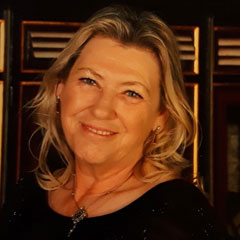 Sabina Kelly RN Ba (Hons) Bsc (Hons)
Health and Care Consultant for Say So
Sabina is an experienced and driven nurse who has worked as a Senior Sister at King Edward VII Hospital for over 14 years, specializing in developing discharge processes hospital wide. Sabina has had experience of working in the care sector as a Director of Operations for a domiciliary care company and an Interim Care Home Manager.
Sabina is the Managing Director of Sabco Health and Wellbeing LTD. Sabco Health &Wellbeing offers consultation and advice and manages packages of care for clients when they reach a vulnerable stage of their lives and require added support. Sabco also supports and assists families through the struggle of decision making and through the maze of finding the right care for their loved ones, in order to maximize independence and live fulfilling lives.
Sabina is delighted to be associated with Say-So where she can give vital advice regarding healthcare staff support and care standards issues. She is proactive in improving workplace culture and promoting optimised person-centered care.
Sabina has also recently taken the post of CEO at the National Association of Care & Support Workers (NACAS) and this will allow for direct and close mutual support, collaboration and alignment.
David McDonald
Say So - Personal Communications Associate
David has worked for many years in the entertainment industry managing entertainers, organising events and compering shows. He has also owned a theatre and dancing school and consequently became trained in safeguarding and holds a chaperone licence for safeguarding children.
David has also served in the RAF and Metropolitan Police Service. He has gained and utilised skills in interviewing witnesses, supporting and empathising with victims of serious crime including families of victims of homicide. His training involved listening skills and working with partner agencies such as social services and victim support organisations.
His overriding pride is that in all the locations and roles that he has undertaken he has been able to gain people's confidence and trust in the most challenging of situations.
David has undergone a high level of security vetting and is currently DBS and security cleared identifying a high level of integrity and confidentiality.
David has been commended for his professional commitment and bravery whilst working within the Police Service.
Most relevant, David has conducted a detailed research and review over a number of months when placing his Mother within the care industry. His ongoing examination and testing of care homes identified the complexity of the service that looks after a vulnerable elderly person. It was clear Say So can offer to help reassure prospective families wishing to find the best care placements for their loved ones.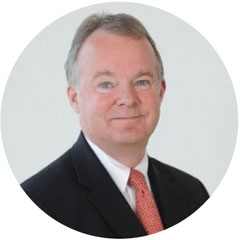 Paul Birley
Strategic and business development advisor
Paul worked for Barclays in Corporate Banking for over 37 years experience of which the last 15 years were spent initially running the Barclays Healthcare team and latterly the Public Sector & Healthcare team. Strong track record in delivering growth in income and number of clients. Extensive experience in dealing with all sizes of business during various phases of their growth. Since leaving Barclays Paul has advised and supported a number of growing healthcare businesses and remains an active Governor of his local Primary school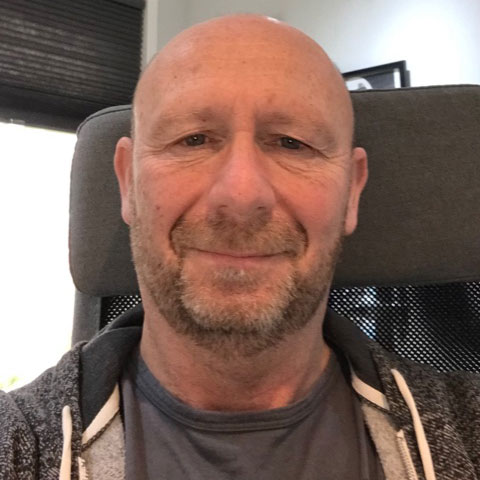 Tony Welch
Relationship Development Team
Tony is a retired Police Detective who served for 20 years with Hampshire Constabulary. The first decade in policing was dedicated to response and pursuit work before taking on the role as a detective within a busy Southampton CID department. Tony then moved onto the Serious Organised Crime Unit, and eventually medically retired from the force in 2015. Since then, Tony and his wife have run a film production company based in Southampton. More recently, Tony was approached by an outside agency working with Hampshire Constabulary Major Crime Department, to assist with setting up a team of retired Police Officers to work alongside regular officers to assist with on-going investigations. With the core values of fairness and equality that is engrained in most serving and retired Police Officers, as well as the diligence needed to run a successful business, Tony brings the experience we value to our team.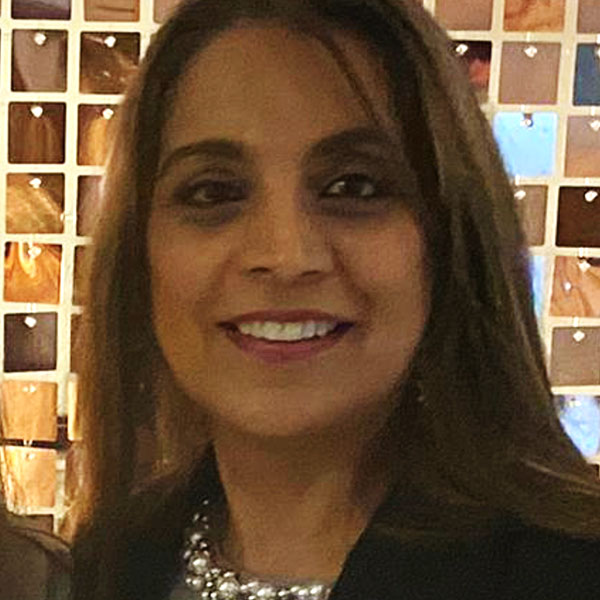 Kulvinder Gosal
Relationship Development Team
Kulvinder is a retired police officer who served with West Yorkshire Police for 30 years. She has extensive experience as a detective, investigating serious and complex crime. Since retirement Kulvinder has worked for several other law enforcement agencies as a consultant and investigator. Recently Kulvinder worked to support the Metropolitan Police Service as a Public Protection Advisor to help improve the outcomes in safeguarding in investigations and manage risk and harm.